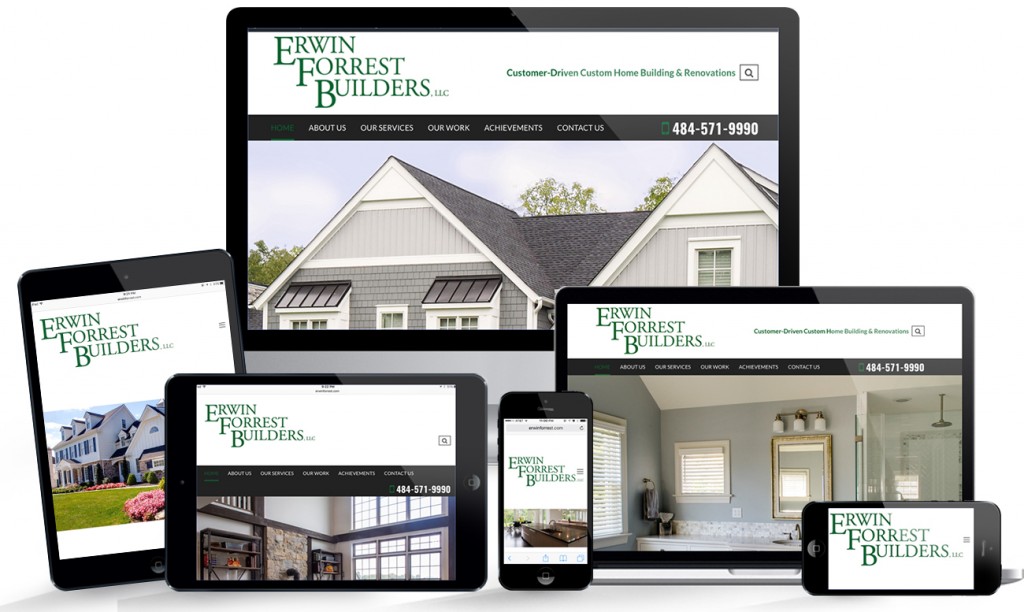 Newly Revised Erwin Forrest Builders Website
We are pleased to announce the newest website to our portfolio…Erwin Forrest Builders!
This is a revision to their old site, which TTLG had the pleasure of creating about 8 years ago. The original site was a unique design which was one of our favorites, but alas, time moves forward and the original site had become a bit outdated. The new site offers a full responsive design for the ever growing mobile and tablet viewers while it's design highlights the beauty and sophistication of Erwin Forrest's homes. Keith Hoeing and Erwin Forrest are not only great clients but they have a very near and dear place in my heart. Keith and his company rebuilt my house after a tragic house fire back in 2007 and you'll find one of the testimonials belong to yours truly. A welcomed site for the future ahead, enjoy. You can view the site at www.erwinforrest.com.