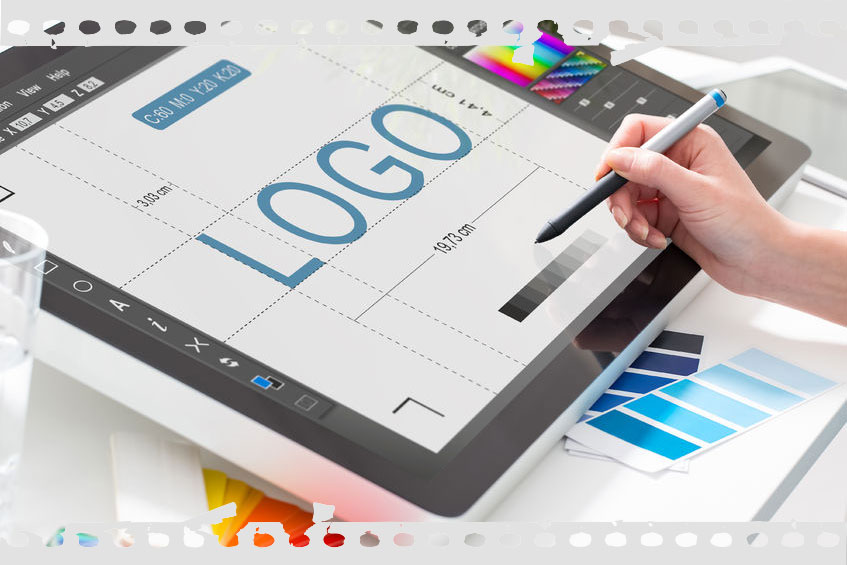 First Impressions Matter: The Impact of a High-Quality Logo on Your Business
Are you aware that humans form judgments within the first 7 seconds of meeting someone new? Well, it turns out that businesses aren't any different! In fact, your company's logo is often the first point of contact between your brand and potential customers. A well-crafted logo can help in building an instant connection with your audience, while poorly designed logos can cause mistrust or lack of interest. This blog post explores how a high-quality logo influences consumers' perception of your business and why investing in a professional design team is essential for creating an outstanding branding experience. So fasten up; we've got lots to cover!
Introduction to Logos: What is a Logo and How Does it Affect Your Business?
A logo is a graphical representation of a company's name, trademark, or other distinguishing feature. It is often the first thing that people see when they are introduced to a new company, and it can have a significant impact on their first impression. A high-quality logo can communicate professionalism and quality, while a poorly designed logo can give the impression of an amateurish or untrustworthy business. There are many factors to consider when designing a logo, such as color, shape, and font. The process of designing a logo can be complex and time-consuming, but it is important to get it right. A well-designed logo can help your business to stand out from the competition and make a lasting impression on potential customers.
Benefits of Having a Quality Logo for Your Business: A quality logo is one of the most important investments you can make for your business. It is the first impression customers will have of your company, and it should convey the professionalism and quality of your products or services. Here are some of the benefits of having a high-quality logo for your business: 
A quality logo will help you stand out from your competition. In today's competitive marketplace, it is essential to have a well-designed logo that sets you apart from your competitors. A high-quality logo will make you look more professional and credible, giving potential customers confidence in your brand.

 

A quality logo will make your brand more recognizable. A distinctive logo helps customers remember your brand and associate it with positive qualities. When customers see your logo, they should instantly think of the good experience they had with your company.

 

A quality logo builds trust with potential customers. First impressions are everything, and a high-quality logo conveys that you are a reliable and trustworthy business. This is especially important if you are selling products or services online, as customers need to feel confident that they can trust your company with their personal information and credit card details
Factors to Consider When Designing a Logo: A logo is one of the first things people will notice about your business, so it's important to make sure it's high quality. Here are some factors to keep in mind when designing a logo: 
Keep it simple. A complicated logo will be hard to remember and could turn potential customers away.

 

Make it unique. A generic or boring logo will blend in with the competition and won't make your business stand out.

 

Use relevant colors and fonts. The colors and fonts you use should reflect the type of business you have.

 

Avoid using free clip art. Free clip art often looks cheap and unprofessional, which is not the image you want to project for your business.

 

Have someone else take a look at it. Get feedback from others to see if they understand what your logo is trying to communicate about your business
Examples of Famous Logos and Their Impact on Brand Recognition: There are countless examples of how a strong, recognizable logo can translate into success for a business. Here are just a few:
Apple. One of the most iconic and easily recognized logos in the world, the bitten apple has helped make Apple one of the most successful companies in history.
Coca-Cola. Another instantly recognizable logo, Coke's red and white design is synonymous with happiness and refreshment around the globe.
Nike. The simple swoosh has become one of the most recognizable symbols in the world, helping Nike become the foremost name in athletic apparel and footwear.
A high-quality logo is essential for any business that wants to create a lasting impression and build brand recognition. Investing in a professional designer to create a unique, memorable logo is one of the best investments you can make for your business.
Creating Your Logo: Working with A Professional or DIY: There are pros and cons to both working with a professional graphic designer to create your logo and doing it yourself. If you have the time and budget to invest in working with a professional, they will be able to help you create a unique and memorable logo that represents your brand. Professional designers also have access to high-quality tools and software that can make your logo look polished and professional. On the other hand, if you decide to DIY your logo, there are some great resources available online and in design software programs that can help you create a logo that looks just as good as one created by a professional. The main downside of DIYing your logo is that it may take longer to get it looking exactly how you want, and you may need to put in more effort to ensure that it is unique and recognizable.
Tips on Effective Logo Design
1. A logo should be simple and easy to remember.
2. It should be relevant to your business and industry.
3. Use colors that are eye-catching and consistent with your brand identity.
4. Make sure the logo looks good in both digital and print formats.
5. Avoid using clip art or premade templates for your logo design.
When it comes to creating a successful business, having a well-designed logo is an essential part of the equation. A high-quality design has the power to impress potential customers and provide them with an instant impression of your company's professionalism and style. If a logo does not hit all of these criteria, then customers may never get past their first impressions or consider what other products or services you offer. Investing in quality logo designs could be one of the best decisions you make for your business as it will have long-term positive effects on sales volumes, brand recognition, and customer loyalty.